Gallery
Here is a brief overview of our recent work.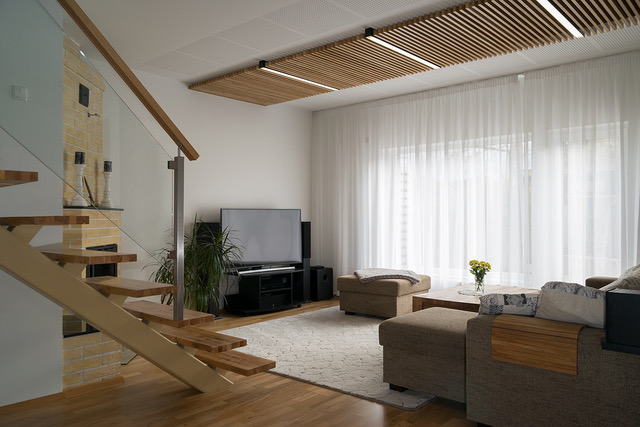 Semi-detatched house
The interior acoustics are solved with a wooden strip and a black acoustic board. Partition with neighbors for improved sound isolation.
We will find the best solution for you!
Leave us your contacts and we will contact you within 24 hours!